Remember your loved ones, Honor the fallen, Preserve the memories.
Shop The Highest Quality Cremation Urns
Visit The Catalog to See More
Preserve The Memories of Your Loved Ones with Raj Premium Cremation Urns
Raj Urns has been the gateway to cremation urns from India for over 35 years. Our expertise in importing, exporting, and sourcing goods from India is unsurpassed. We offer a wide array of products and services to the wholesale trade.
To discover more about the items we offer, go to the Products tab in the menu above to view detailed images of adult urns, urn sets, jewlery and more. You can also download our latest catalog by visiting our Catalog page. If you can't find something you're looking for or have a question about a product, please visit the Contact page to send us a message or call us directly.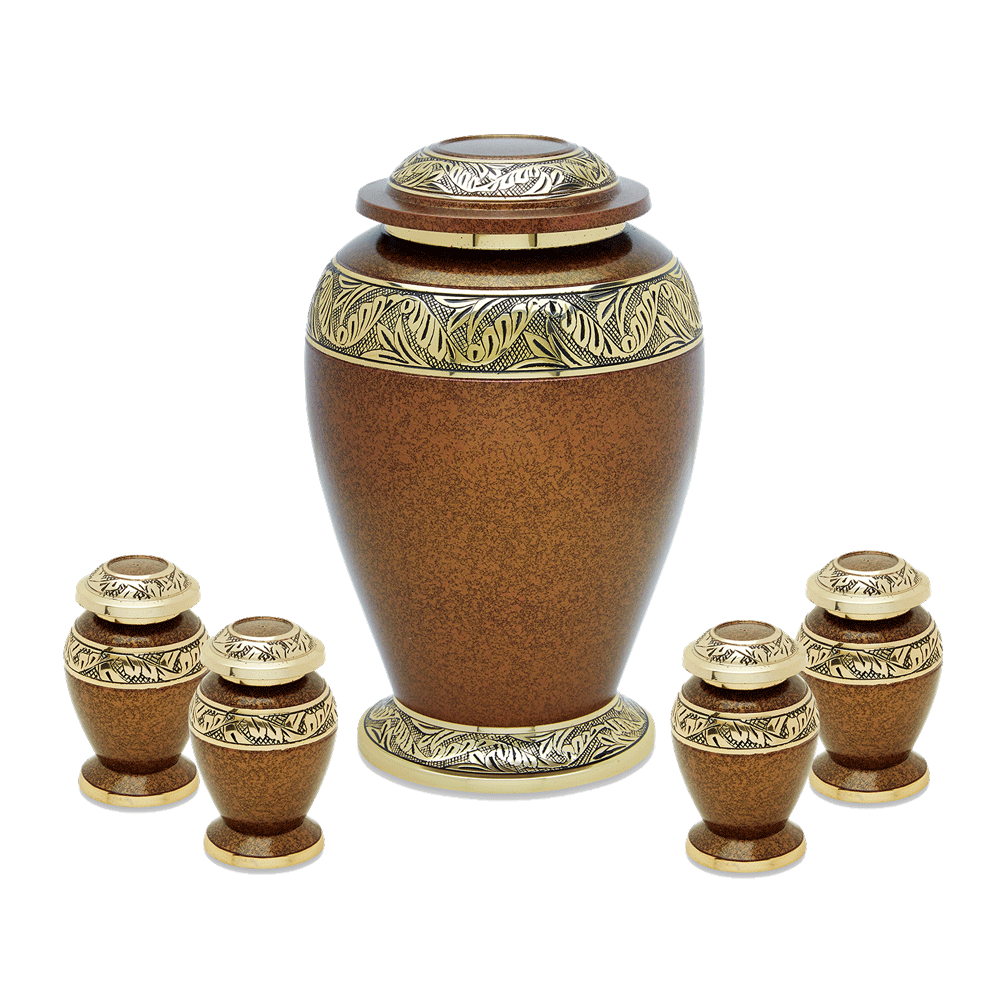 We've worked with Raj Urns for over 12 years and are delighted with their service. Quick turnaround time, and excellent quality of their urns enable me to service all my funeral directors quickly and satisfactorily. I look forward to many more years of business.
We have done business with RAJ Urns for over 8 years. As our business has grown, we have come to rely on RAJ to supply us with quality products, speedy delivery time, and friendly service. The wide variety of styles and designs they carry enable us to offer our customers many options. It is a pleasure doing business with RAJ.
I've worked closely with Raj Urns for over a decade; they've continuously supplied my business with in-demand, high quality urns when and where I've needed it. My customers rely on me to get them what they need and I rely on Raj Urns to make that happen for me with timely delivery, outstanding service and wonderful selection of urns.